人びとの生活環境に、アートのもつ多様な力を織りこんでいく
株式会社タウンアートは、1980年代初頭より、創造性のある公共空間の創出を目的としてパブリックアートの実践を専門的に取り組んでまいりました。
社会の中で芸術や文化を人々に広く享受され、パブリックアートが日本の社会の豊かさを示すものとして公共空間をより魅力的に彩る時代から、現在は社会的変化に伴い市民ともに考える場へと変化してきています。
人はアートを通して、知的な刺激を感じたり、ストレスに疲れた気持ちを精神的に癒したり、多様的価値の提示によって理解や共感意識を高めていくことができます。
こうしたアートのもつ創造的な力が、社会的にも経済的にも閉塞感を感じる今日、人々の心に明るさをもたらし、生活に新しい可能性を生みだしてくれるものだと私たちは信じます。
パブリックアートは、私たちの日常生活の中で常にそこにあり、さまざまなライフステージにおいて接することができます。地域社会のための行政施設や学びの場である教育施設、また健康を支える医療施設など、人びとの生活環境を形づくるものとアートを融合し、アートのもつ多様な力を織りこんでいく、それが私たちタウンアートが提案するパブリックアートです。
Art for the Public
Since the early 1980s, TOWN ART Co., Ltd. has exclusively specialized in executing public-art projects for the purpose of creating inspirational public spaces.
In accordance with social changes, the purpose of public art has shifted from showcasing of admirable public spaces that allowed people to extensively enjoy art and culture within their own society, while also revealing the affluence of Japanese society, to a modern requirement where public art must function as "a site of thinking" for people of all backgrounds.
Via artistic expressions, people are able to perceive intellectual inspirations and ease their feelings of stress, while also deepening their understanding and empathic awareness through the presentation of artworks that can convey a diverse sense of values. We believe that in today's state of social and economic stagnation, such forms of creativity that are inherent in art can lift people's spirits and create new possibilities in life.
Public artworks are always there close to our daily lives. People can also enjoy them at different stages of their lives. Thus, TOWN ART proposes a type of public art that can harmonize art with sites that form people's living environments, while also weaving the diverse strengths inherent in art. The types of venues we work with include administrative facilities for communities, educational facilities where people study, and medical institutions that support people's health.
専門のディレクターが一連の業務に一貫して携わり、プロジェクト全体をマネージメントすることにより、クオリティの高いアートプロジェクトを提供します。
パブリックアートプロジェクトでは以下のような様々な組織、個人と連携しながら進行していきます。
事業主
アーティスト
アートコンサルタント・ギャラリー
建築設計事務所
建築施工会社
作品制作会社
運搬設置会社
市民
We provide art projects of high quality through consistently having the same specialized art director engage and manage all the tasks involved throughout an entire project.
Clients
Artist
Global Network
Architects
Constructors
Fabricators
Transport & Installation
Citizens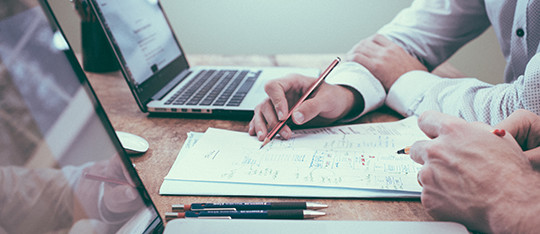 01
コンセプトメイキング
地域や歴史、施設用途、空間特性等を調査、分析し、的確かつ独創的なアートコンセプトを策定します。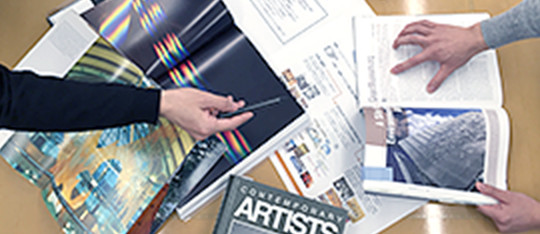 02
キュレーション
事業主や設計事務所等と協議し、アートワークの配置計画を策定。コンセプトと空間に適したアーティストのリストアップから具体的な作品のプランニングまで、総合的にディレクションいたします。
事業主
建築設計事務所
アーティスト
アートコンサルタント・ギャラリー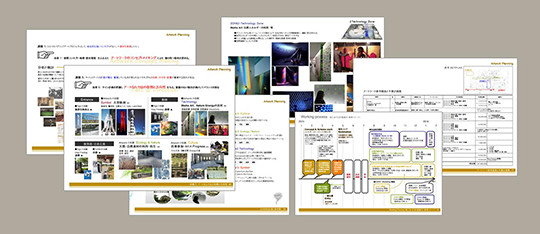 03
プレゼンテーション
アーティストの作品提案を、CGや図面を制作してイメージを具現化。的確なプレゼンテーションをおこないます。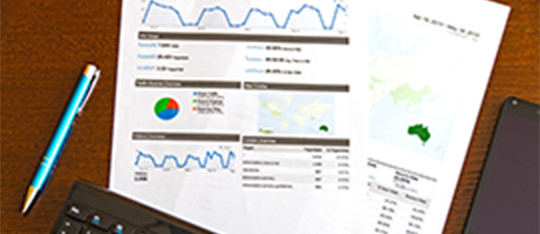 04
予算計画、コスト管理
事業計画や建築計画の規模に合ったアートの予算計画を立案する等、予算化に向けたコンサルティングをおこないます。また予算計画に沿ってコスト管理を一貫しておこないます。
事業主
建築設計事務所
アーティスト
作品制作会社
建築施工会社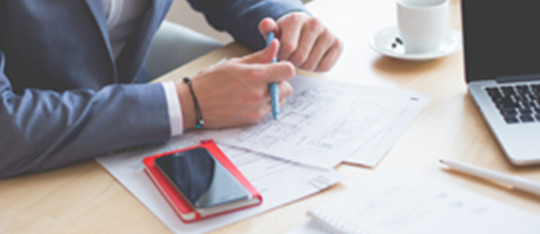 05
コーディネーション
作品制作に際し、設計や技術面での検討を行い、安全性、耐久性に優れた作品を提供します。また設置に関わる手配から実施まで的確に遂行します。
建築設計事務所
アートコンサルタント・ギャラリー
アーティスト
作品制作会社
運搬設置会社
建築施工会社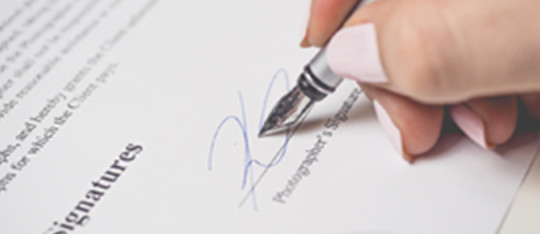 06
アーティストとの契約
国内のアーティストはもとより、海外のアーティストおよびコンサルタントやギャラリー等とも連携し、提案から契約、招聘までの管理業務を行います。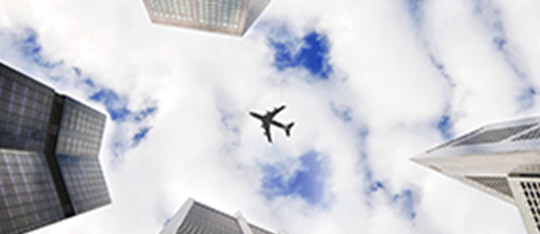 07
アーティストの招聘
プランニング時の現場視察から設置工事完了まで、アーティストの滞在等の調整、管理を行います。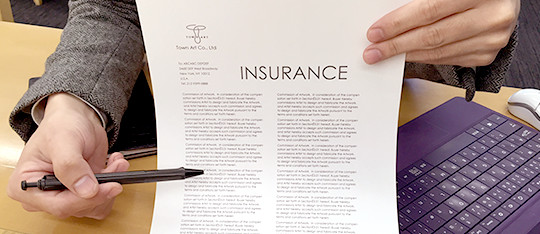 08
制作時の保険加入
個人として活動することの多いアーティストを支援し、作品の制作から運搬、設置までに係る保険に加入することで、物品および人的安全を確保し、確実にプロジェクトを遂行します。
アーティスト
作品制作会社
運搬設置会社
建築施工会社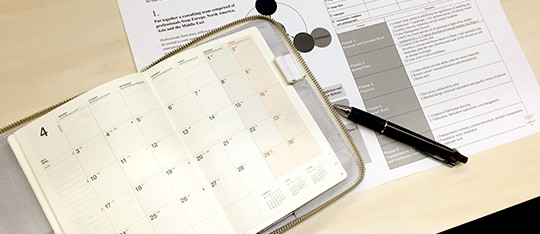 09
スケジュール管理
事業工程を把握し、プランニングから設置工事完了までの全工程を一貫して管理、調整いたします。
建築設計事務所
アーティスト
作品制作会社
運搬設置会社
建築施工会社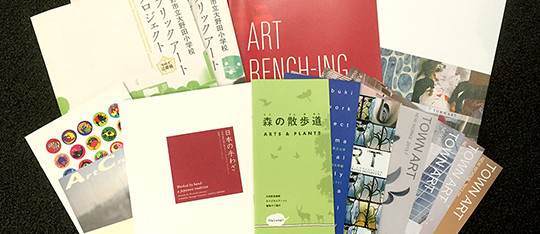 10
パブリシティ業務
プレスリリース、アートパンフレットやグッズの企画および制作等、様々な広報活動を提案、実行いたします。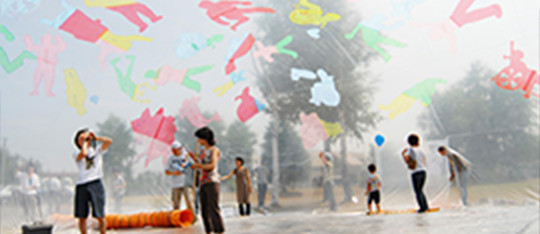 11
イベント等の企画、運営
プロジェクトによって、制作時にワークショップをおこなったり、完成時にイベントやアートツアーを実施する等、適したプログラムの企画から運営までをおこないます。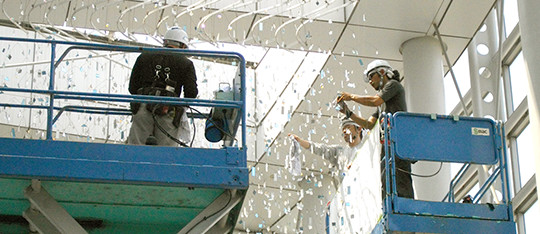 12
メンテナンス
作品それぞれにあわせ、メンテナンス計画やマニュアルを作成し、作品の恒久的な維持管理をサポートします。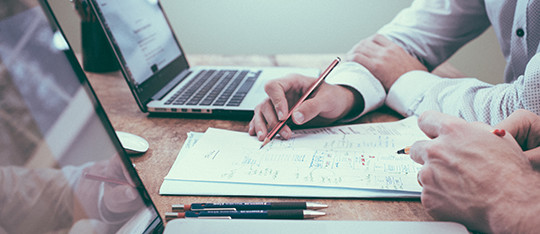 01
Concept Design
We formulate the most apt and creative artistic concept for each individual project through undertaking research and analysis on such aspects as the region, the history of the site, the purpose of the facility and its spatial features.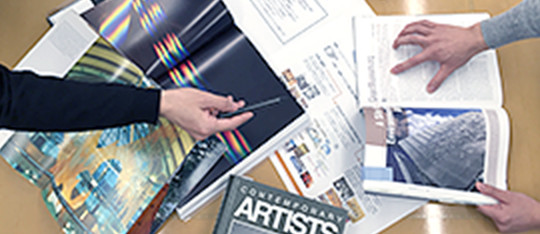 02
Selection of Artists & Artworks and Curation, Including Arrangement Plans
We formulate the arrangement plans of artworks through consulting the business proprietor and architectural design office. We comprehensively administer each project, from making a list of artists suitable for the concept and space, to drawing up detailed plans of artworks
Clients
Architects
Artist
Global Network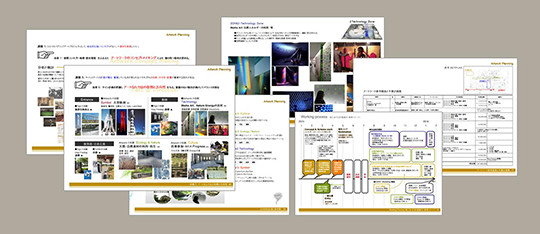 03
Presentation and Preparation of Computer Graphics and Plan Drawings
We provide precise presentations of works proposed by artists by materializing their images into CG and plan drawings.
Clients
Architects
Citizens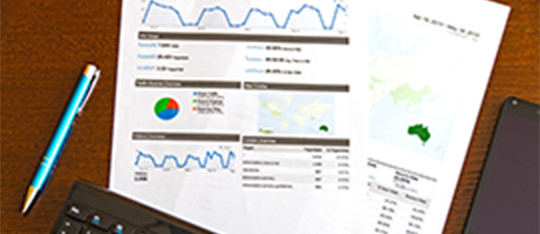 04
Budget Plan and Expense Management
We hold consultations with the client in deciding the budget of artworks by drawing up a budget plan apt for the scale of the project plan and the architectural plan. In addition, we consistently monitor cost management according to the budget plan
Clients
Architects
Artist
Fabricators
Constructors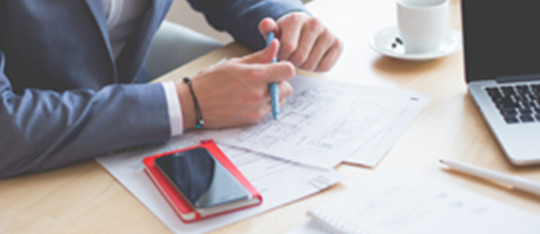 05
Coordinating the Production and Installation of Artworks
In preparing for the production of artworks, we examine the technical side and the designs so that we can provide maximum safety and durability. In addition, we accurately carry out the installation of artworks from its initial preparation stage to final execution.
Architects
Global Network
Artist
Fabricators
Transport & Installation
Constructors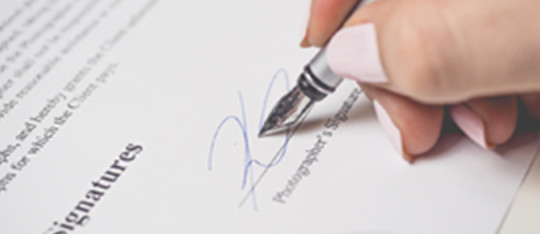 06
Services Regarding Contracts and Management of Artists from Abroad
We perform all management services, from proposal and contract negotiation, to inviting artists not only in Japan but also from abroad, and working closely with entities such as consultants and galleries.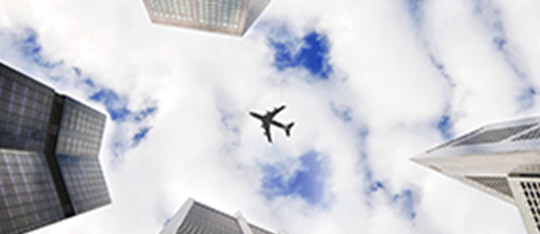 07
Services Related to Assisting Artists
We manage the artists' schedule adjustments, such as their accommodations, during their entire visits to the sites of their projects, from the planning stages to the completed installation of the artworks.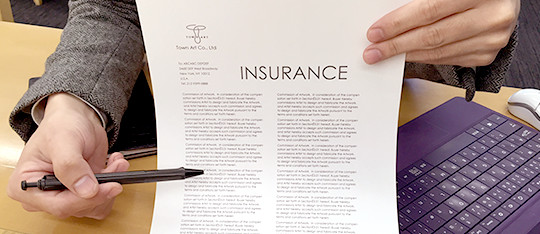 08
Insurance during the Production of Artworks and at the Time of Their Installation
We fully support artists, most of whom undertake their activities privately, by insuring them from the period of production to transportation, as well as to the time of installation. By doing so, we can ensure the safety of the artworks and the people involved, and can execute the project with absolute certainty.
Artist
Fabricators
Transport & Installation
Constructors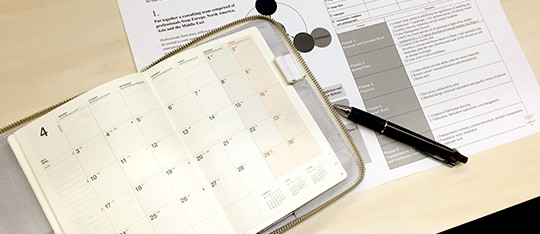 09
Schedule Management
Based on our full understanding of all the project procedures, we consistently manage and make adjustments throughout the entire process, from the initial planning stage to the completion of the installation of the artworks.
Architects
Artist
Fabricators
Transport & Installation
Constructors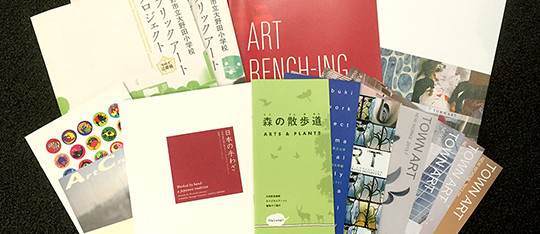 10
Publicity Services
We propose and execute a variety of public-relations materials, including the planning and producing of press releases, art-related brochures, and promotional items.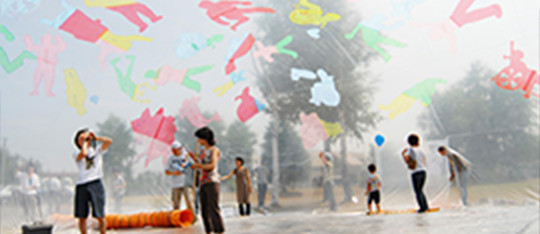 11
Planning and Administrating Workshops and Opening Events
Depending on the project, we plan and administer appropriate programs, such as workshops held during the production process of artworks, and events and art tours implemented upon the completion of the artworks.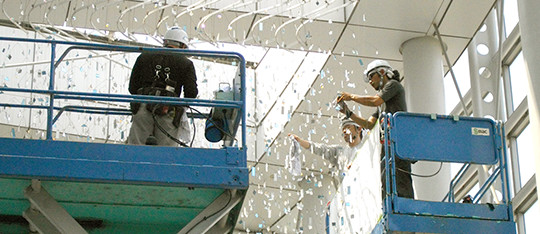 12
Follow-Up Services
We support permanent maintenance management of artworks by drawing up tailored maintenance plans and manuals.
会社名称

株式会社タウンアート TOWN ART Co., Ltd.

代表者

代表取締役 深澤 幸郎

設立年月日

2000年11月1日(1983年 株式会社コトブキ タウンアート事業部として発足)

所在地

〒105-0013 東京都港区浜松町1-15-3
TEL: 03-5733-6692 / FAX: 050-3153-1731
E-mail: info@townart.co.jp

事業内容

パブリックアート、コミッションワーク、病院・教育施設・オフィス・マンション・駅や空港など様々な環境・空間へのアートプロデュース
講演会、シンポジウム等の企画、運営

主な取引先
(順不同)

東京都・成田国際空港株式会社・日本生命保険相互会社・野村不動産株式会社・東和不動産株式会社・財団法人彫刻の森美術館・大林組・鹿島建設・清水建設・竹中工務店・株式会社日建設計・株式会社久米設計・株式会社日本設計
その他 地方自治体等 多数

所属団体

(社)日本建築美術工芸協会

関連企業
Name of Company

TOWN ART Co., Ltd.

President and CEO

Koro Fukazawa

Date of Foundation

November 1, 2000
(Initially established in 1983 as Kotobuki Corporation's Town Art Division.)

Address

1-15-3 Hamamatsucho Minato-ku, Tokyo, Japan, 105-0013
TEL: 81-(0)3-5733-6692 FAX: 81-(0)50-3153-1731
e-mail: info@townart.co.jp

Our Services

All aspects of public-art projects
Organization and management of lectures and symposiums

Business Domain

Medical and social-welfare institutions; university and other educational facilities; redevelopment projects; renewal projects; transportation facilities, including train stations and airports; cultural exchange centers; funeral halls and cemeteries; private facilities; corporate art; and many others.

Major Clients

Ministry of Health, Labour and Welfare; Tokyo Metropolitan Government; Narita International Airport Corporation; Nippon Life Insurance Company; Nomura Real Estate Development Co., Ltd.; Towa Real Estate Co., Ltd.; Hakone Open-Air Museum Foundation; Obayashi Corporation; Kajima Corporation; Shimizu Corporation; Takenaka Corporation; Nikken Sekkei Ltd.; Kume Sekkei Co., Ltd.; Nihon Sekkei Inc.; and many others, including local government bodies.

Membership

Member of the Japan Association of Artists Craftsman & Architects

Related Company